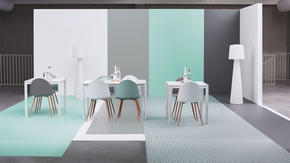 Key features
127 stunning colours & designs with matt finish
19dB sound reduction
Improved traffic resistance, with 0,80mm wear layer
25% cost reduction in maintenance & cleaning
Full Floor, Wall & Stairs coordination
100% phthalate free
The new Tapiflex Excellence 80 is an extremely durable AND acoustic vinyl flooring solution for heavy traffic applications. Thanks to its high-density foam backing, it offers an excellent sound reduction (19dB), good underfoot comfort and easy rollability, while offering a durable resistance to indentation (0,08mm).Being the largest colour and design range on the market, you can mix and match among the attractive and innovative hues and patterns to create unique ambiences.Tapiflex Excellence 80 is treated with our trademarked Top Clean XP surface protection for extreme durability and cost-effective maintenance. Also available as tiles and in compact version with Acczent Excellence 80, this collection is part of a fully-integrated solution including wall coverings, wetroom options and accessories.
Essential heterogeneous vinyl floors
See more on our Essential range in acoustic and compact versions with tile, plank and roll formats and whole new designs.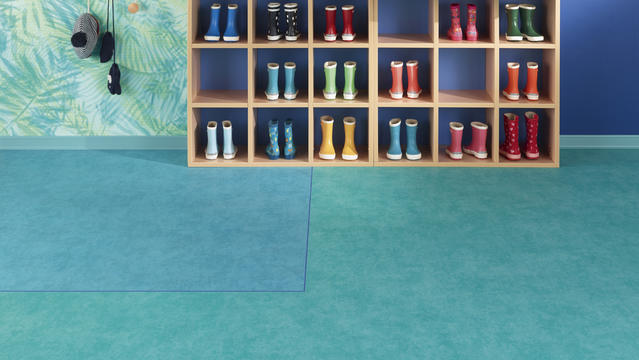 Technical and environmental specifications