DISCOVER IQ "INTELLIGENT QUALITY" FLOORING
Read more about iQ floors, why they stand for "Intelligent Quality" and why the iQ homogeneous vinyl flooring collections ticks all the boxes, from design to functionality.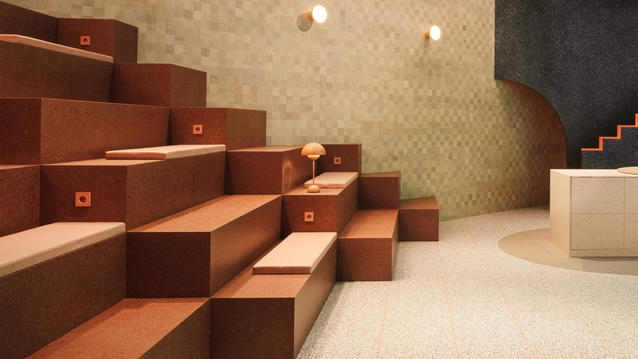 TECHNICAL AND ENVIRONMENTAL SPECIFICATIONS
UNDERSTAND THE IQ GRANIT
Designed for education and healthcare facilities, iQ Granit offers outstanding performance with the best life cycle costs on the market. With its classic design across an incredibly broad palette of 62 colours, this flexible vinyl floor can be easily matched to fit your school or hospital. iQ Granit offers extreme durability as well as superior wear, stain and abrasion resistance for all heavy-traffic areas. No need for polish or wax, a simple dry-buffing is enough to restore this floor's original appearance. Thanks to a range of formats and coordinated accessories—including acoustic, static-dissipative and slip-resistant flooring options—iQ Granit is a genuine multi-solution offer.
The iQ GRANIT Granit LIGHT CAMEL 0410 is suitable for applications in: